High consumption of added sugars may lead to tooth decay, poor diet and obesity in children. Get your child used to non-flavoured milk with its long term benefits for a healthier lifestyle.
With this change, your child may notice the slightest difference in taste. We understand, and we would like to support the transition with this proposed feeding schedule: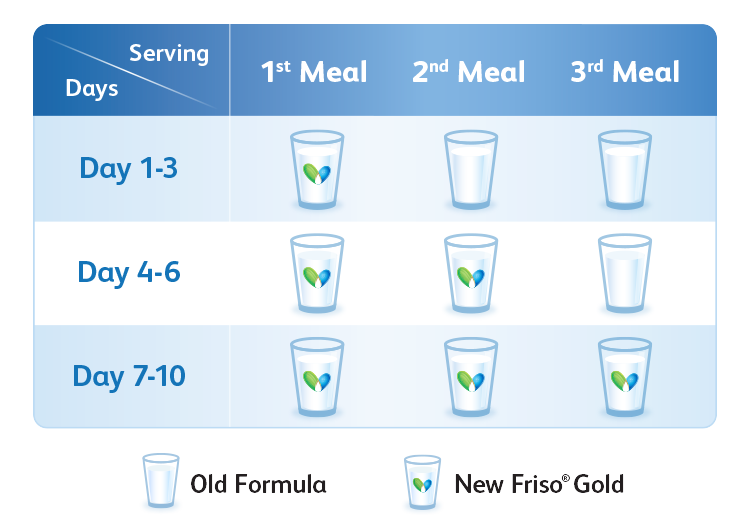 If your child needs more help, we suggest adding complementary food such as bread, biscuits or cereal with our milk, especially if your child is drinking from a cup.
Got More Questions?
Contact us at 1-800-88-1647 or [email protected]
Buy direct at Friso Gold Malaysia